Apologies for minor lateness!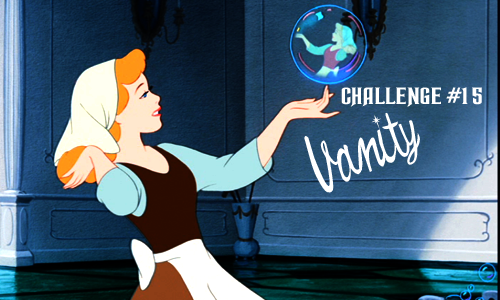 This week's challenge is all about that wonderful thing,
vanity!
Your three icons must be of people in the act of being vain, such as smiling at their reflection. Some characters who are naturally vain could be Gaston from Beauty and the Beast or Jeanbob from the Swan Princess as there will be lots of caps around of them being vain. Remember - the icon must of someone BEING vain!
Please read the rules:
1. Each icon you submit must feature someone being vain
2. You can submit up to three icons.
3. Minimovies/animation and blending are allowed (under 40 KB!)
4. Your icons must be LJ compatible and hosted with something that allows direct linking.
5. All icons must be of an animated film, anything containing liveaction with be not accepted
6. Icons must be submitted to this post in the following format -

http://img.photobucket.com/albums/v663/katieone/icons%20by%20me/magicalsprite_katieb2006.png
Source - Fantasia 2000
You have until Friday 10th of November @ 8PM GMT to get your icons in!
Thank you and Good Luck!